Agave Cranberry Barbecue Sauce
Serving: 1/2 cup
Serve over turkey, chicken or pork, or use as a dipping sauce for egg rolls or pot stickers.

_ cups fresh or frozen cranberries
_ 1/2 cups agave
_ 1/2 cups ketchup
_ cup red wine vinegar
_ tablespoons lemon juice
_ tablespoons Worcestershire sauce
___ teaspoon course ground black pepper

Agave Cranberry Barbecue Sauce is from the Cook'n with Agave collection.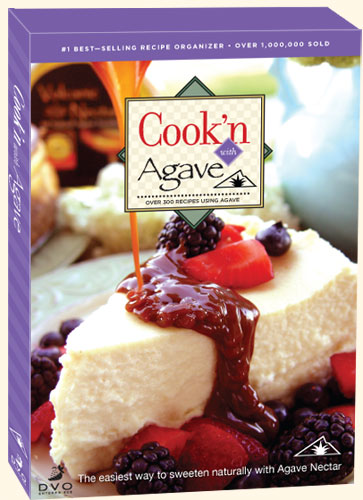 Click here to view over 300 more agave recipes right now!

Only $14.95 for the CD!


Combine all ingredients in a medium-large saucepan. Bring to a boil and simmer, covered, for 20 minutes. Remove cover and simmer for 20 minutes more or until thickened (mixture will thicken slightly as it cools). To can, pour hot sauce into sterilized jars, leaving 1/2-inch head space. Wipe tops and threads of jars with a clean, damp cloth. Place lids on jars so that the rubber sealing compound sits evenly on rim and screw rings on firmly. Place each jar in a pot of water that comes 1 to 2 inches above the jar tops. Cover and bring to a boil. Hold water at a steady boil for about 45 minutes. Remove jars from pot and let cool on a dishcloth with space in between each jar. Store in a cool dark place. (In lieu of canning, sauce may be stored, covered, in refrigerator up to 1 month.)
Volcanic Nectar - Agave Nectar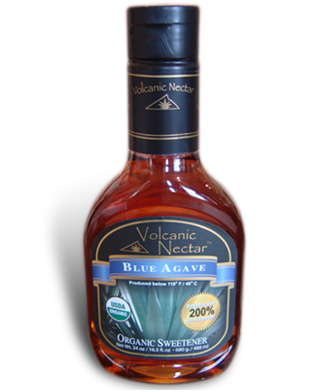 Turn your recipes into sensations with a 24 oz bottle of Agave Nectar! Perfect for pies, pastries, ice creams, cookies, pancakes, drinks, smoothies, and baked goods.
The ONLY Agave to have all of these!


REMEMBER: FREE Shipping on all Purchases of AGAVE NECTAR when you spend over $45!!!