Agave Whole Wheat Bread
1 slice per serving

_ packages active dry yeast
_ 1/4 cups warm water
_ cups whole wheat flour
_ cup finely shredded carrots
_ cup mashed bananas
___ cup butter, softened
___ cup agave
_ tablespoon salt
___ teaspoon ground cinnamon
_ cups flour
_ tablespoons butter, melted

Agave Whole Wheat Bread is from the Cook'n with Agave collection.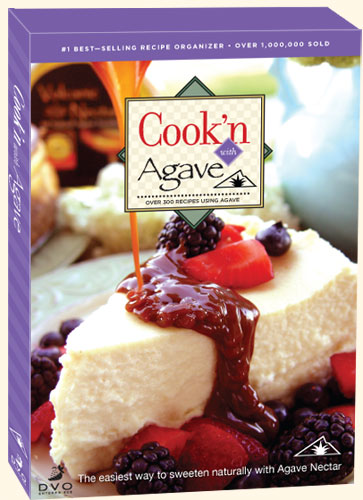 Click here to view over 300 more agave recipes right now!

Only $14.95 for the CD!


Dissolve yeast in 1/2 cup warm water. Stir in whole wheat flour, 1 3/4 cups warm water, carrots, bananas, butter, agave, salt and cinnamon; beat until smooth using an electric mixer. Mix in enough flour to make a soft dough. Knead about 10 minutes, or until smooth and elastic, on a lightly floured board. Place in a large greased bowl and turn to grease all sides. Cover bowl and set in warm place to rise about 1 hour or until doubled in size. Punch down dough, divide in half, flatten each half with a rolling pin, or your hand, to 18 x 9-inches; overlap the two sides and fold into thirds. Roll each half up tightly and place in two greased 9 x 5 x 3-inch pans. Brush tops with melted butter. Let rise about one hour or until doubled in size. Bake at 375°F for 40 to 45 minutes or until crust is brown. Remove from pans and cool on wire racks.

Volcanic Nectar - Agave Nectar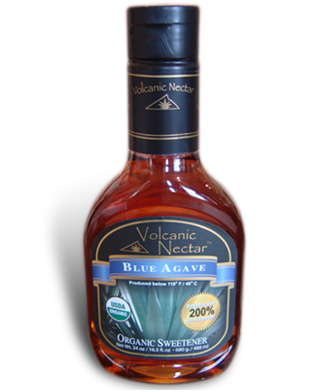 Turn your recipes into sensations with a 24 oz bottle of Agave Nectar! Perfect for pies, pastries, ice creams, cookies, pancakes, drinks, smoothies, and baked goods.
The ONLY Agave to have all of these!


REMEMBER: FREE Shipping on all Purchases of AGAVE NECTAR when you spend over $45!!!