Holiday Scone Mix
SCONE MIX:
_ 3/4 cups flour
_ tablespoon baking powder
___ teaspoon salt
_ cup Quakerę oats uncooked
___ cup chopped pecans
___ cup mini milk chocolate chips

INGREDIENTS TO MAKE SCONES:
_ tablespoons cold butter or margarine (1 stick), cut into 8 pieces
___ cup agave
___ cup milk
_ large egg

Holiday Scone Mix is from the Cook'n with Agave collection.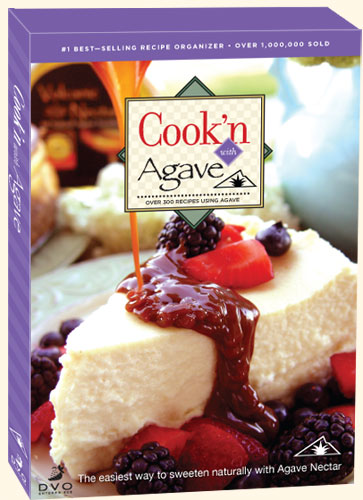 Click here to view over 300 more agave recipes right now!

Only $14.95 for the CD!


TO MAKE SCONE MIX:
In a large bowl, combine flour, baking powder and salt. Add oats, pecans and chocolate chips; mix well. Transfer to resealable plastic bag, an unbreakable decorative jar with lid or other airtight container. Store in cool dry place.

MIX VARATION: Omit chocolate chips; add 1/2 cup dried cranberries and 1/2 teaspoon dried orange peel to mix.

TO PREPARE SCONES:
Heat oven to 375░F. Lightly coat cookie sheet with no-stick cooking spray. Place scone mix in a large bowl. Cut in butter with two knives until mixture resembles coarse crumbs. In small bowl, beat together agave, milk and egg with wire whisk or fork. Add to dry ingredients all at once; stir with fork just until dough starts to hold together. Transfer dough to floured surface; knead gently 8 to 10 times. Pat dough into 8-inch circle. Cut into 8 wedges. Place wedges about 1 inch apart on cookie sheet. Bake 10 to 12 minutes or until light golden brown. Serve warm.
Volcanic Nectar - Agave Nectar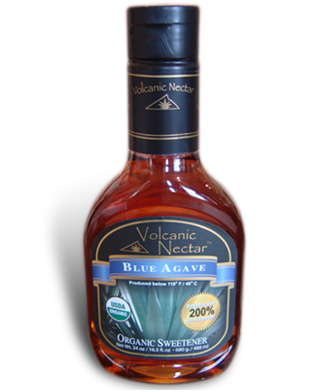 Turn your recipes into sensations with a 24 oz bottle of Agave Nectar! Perfect for pies, pastries, ice creams, cookies, pancakes, drinks, smoothies, and baked goods.
The ONLY Agave to have all of these!


REMEMBER: FREE Shipping on all Purchases of AGAVE NECTAR when you spend over $45!!!