Apricot Agave Bread
_ cups whole wheat flour
_ teaspoons baking powder
_ teaspoon ground cinnamon
___ teaspoon salt
___ teaspoon ground nutmeg
_ 1/4 cups milk
_ cup agave
_ egg, slightly beaten
_ tablespoons vegetable oil
_ cup chopped dried apricots
___ cup chopped sunflower seeds
___ cup raisins

Apricot Agave Bread is from the Cook'n with Agave collection.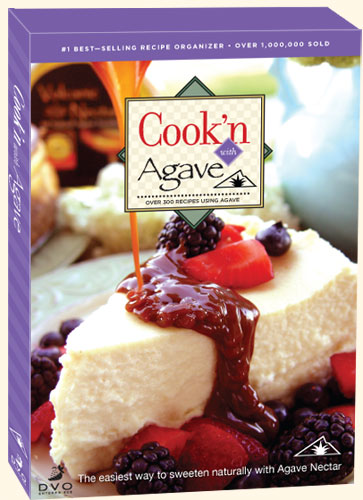 Click here to view over 300 more agave recipes right now!

Only $14.95 for the CD!


Combine dry ingredients in large bowl. Combine milk, agave, egg and oil in separate large bowl. Pour milk mixture over dry ingredients and stir until just moistened. Gently fold in apricots, sunflower seeds and raisins. Pour into greased 9 x 5 x 13-inch loaf pan. Bake at 350°F for 55 to 60 minutes or until wooden pick inserted near center comes out clean.
Volcanic Nectar - Agave Nectar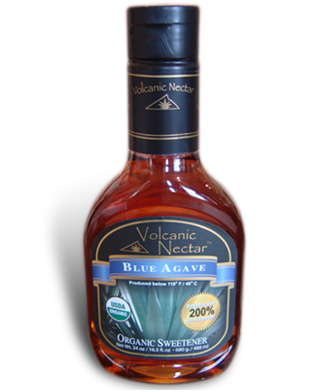 Turn your recipes into sensations with a 24 oz bottle of Agave Nectar! Perfect for pies, pastries, ice creams, cookies, pancakes, drinks, smoothies, and baked goods.
The ONLY Agave to have all of these!


REMEMBER: FREE Shipping on all Purchases of AGAVE NECTAR when you spend over $45!!!