Agave Whole Wheat and Pine Nut Bread
_ cups all-purpose flour
_ cup whole wheat flour
_ package fast-rising yeast
_ teaspoon salt
___ teaspoon ground ginger
___ cup buttermilk
___ cup agave
___ cup water
_ tablespoons butter
___ cup lightly toasted pine nuts
Agave for glaze

Agave Whole Wheat and Pine Nut Bread is from the Cook'n with Agave collection.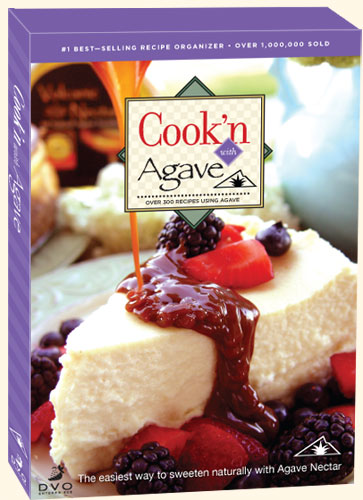 Click here to view over 300 more agave recipes right now!

Only $14.95 for the CD!


In large bowl, combine 1 1/2 cups all-purpose flour, whole wheat flour, undissolved yeast, salt and ground ginger. Heat buttermilk, agave, water and butter until very warm (120° to 130°F); stir into dry ingredients. Stir in enough remaining all-purpose flour to make soft dough. Knead on lightly floured surface until smooth and elastic, about 6 to 8 minutes. Cover; let rest 10 minutes. Knead in pine nuts.

Shape dough into 5-inch round loaf. Place on large greased baking sheet. Cover; let rise in warm, draft-free place until doubled in size, about 40 to 60 minutes. With sharp knife, make 4 slashes (1/2-inch deep) in crisscross fashion across top of loaf. Bake at 350°F for 35 to 40 minutes or until done. Remove from oven; brush top of loaf with agave. Remove from sheet; cool on wire rack.

BREAD MACHINE VARIATION: Measure 2 cups all-purpose flour, 1 cup whole wheat flour and other ingredients into bread machine pan as suggested by manufacturer. Process on dough/manual cycle. When complete, remove dough to floured surface; knead in additional flour if necessary to make dough easy to handle. Shape dough and process as directed.


Volcanic Nectar - Agave Nectar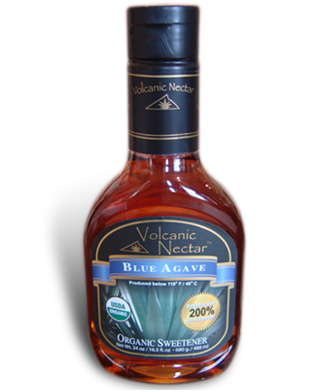 Turn your recipes into sensations with a 24 oz bottle of Agave Nectar! Perfect for pies, pastries, ice creams, cookies, pancakes, drinks, smoothies, and baked goods.
The ONLY Agave to have all of these!


REMEMBER: FREE Shipping on all Purchases of AGAVE NECTAR when you spend over $45!!!