Black Cherry & Chocolate Frozen Yogurt
_ 1/2 cups black cherries
_ cups cherry low-fat yogurt
___ cup agave
___ teaspoon almond extract
Chocolate Swirl

CHOCOLATE SWIRL:
_ ounce chopped semisweet baking chocolate or bittersweet chocolate
_ tablespoons water

Black Cherry & Chocolate Frozen Yogurt is from the Cook'n with Agave collection.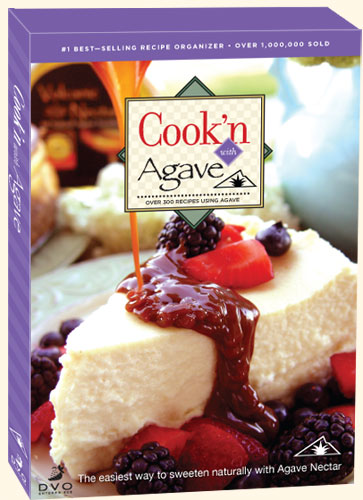 Click here to view over 300 more agave recipes right now!

Only $14.95 for the CD!


Coarsely chop 1/2 cup cherries; set aside. In blender or food processor container, combine remaining cherries, yogurt, agave and almond extract; process until smooth. Stir in reserved cherries. Transfer mixture to ice cream maker; freeze according to manufacturer's directions. When frozen, place 1/4 of yogurt in medium container; drizzle with 1/4 of Chocolate Swirl; repeat with remaining yogurt and chocolate. Store in freezer until ready to serve.

CHOCOLATE SWIRL: In small saucepan, combine chocolate and water. Stir over low heat until chocolate is melted and mixture is smooth. Remove from heat and set aside until ready to use.

Volcanic Nectar - Agave Nectar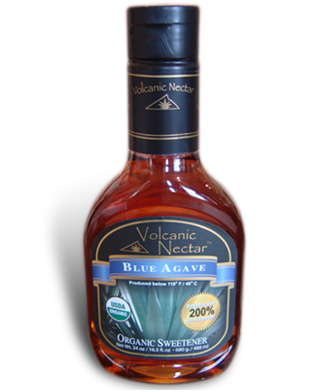 Turn your recipes into sensations with a 24 oz bottle of Agave Nectar! Perfect for pies, pastries, ice creams, cookies, pancakes, drinks, smoothies, and baked goods.
The ONLY Agave to have all of these!


REMEMBER: FREE Shipping on all Purchases of AGAVE NECTAR when you spend over $45!!!