Cranberry Pecan Pie
_ cups cranberries
_ cup orange juice
___ cup agave
_ tablespoons cornstarch
_ tablespoons cold water
___ teaspoon orange extract
_ 9-inch baked pie crust

TOPPING:
___ cup agave
_ tablespoons butter
_ 3/4 cups pecans halves

Cranberry Pecan Pie is from the Cook'n with Agave collection.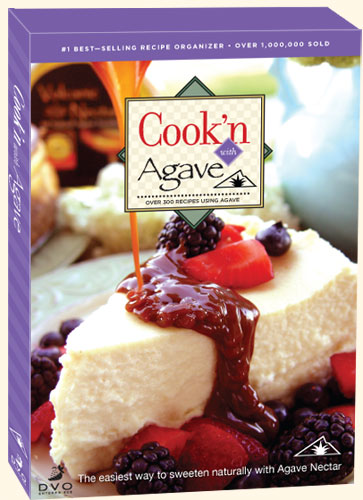 Click here to view over 300 more agave recipes right now!

Only $14.95 for the CD!


In medium saucepan, combine cranberries, juice and agave. Cook, uncovered, over low heat for 15 minutes if using fresh cranberries or 20 minutes if using frozen berries. Cool. Purée cranberry mixture in blender; return to saucepan. Combine cornstarch and water. Stir into cranberry mixture. Bring to boil and cook until thickened. Stir in orange extract. Cool; then pour into pie shell. Spoon topping evenly over cranberry mixture. Bake at 350°F 20 minutes or until top is bubbly. Cool on wire rack. Serve at room temperature or chilled.

TOPPING: In medium saucepan, combine agave and butter; cook and stir 2 minutes or until mixture is smooth. Stir in pecan halves until well coated.
Volcanic Nectar - Agave Nectar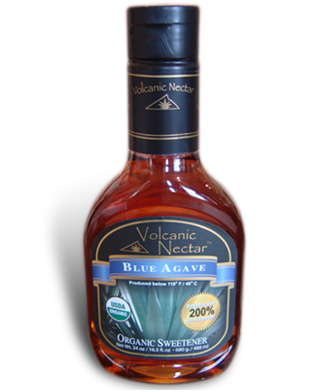 Turn your recipes into sensations with a 24 oz bottle of Agave Nectar! Perfect for pies, pastries, ice creams, cookies, pancakes, drinks, smoothies, and baked goods.
The ONLY Agave to have all of these!


REMEMBER: FREE Shipping on all Purchases of AGAVE NECTAR when you spend over $45!!!