Devilish Pecan Pie
_ 1/2 cups coarsely chopped pecans
_ ounces semisweet chocolate chips
_ 9-inch unbaked pie crust
_ large eggs
_ cup agave
1/2 teaspoon vanilla extract
___ cup butter, melted and cooled

Devilish Pecan Pie is from the Cook'n with Agave collection.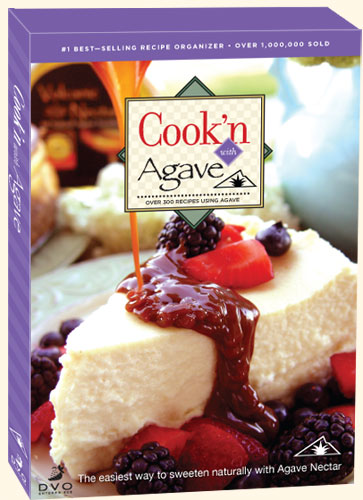 Click here to view over 300 more agave recipes right now!

Only $14.95 for the CD!


Sprinkle nuts and chips over bottom of pie shell. In medium bowl, whisk together eggs, agave and vanilla. Blend in butter and pour mixture into pie shell. Bake at 325°F for 50 to 60 minutes or until firm. Serve slightly warm or at room temperature.


Volcanic Nectar - Agave Nectar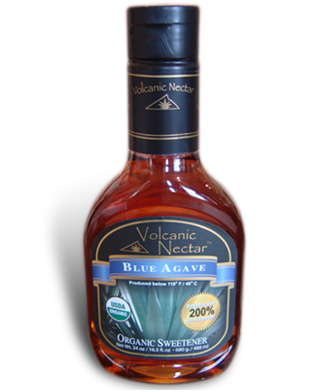 Turn your recipes into sensations with a 24 oz bottle of Agave Nectar! Perfect for pies, pastries, ice creams, cookies, pancakes, drinks, smoothies, and baked goods.
The ONLY Agave to have all of these!


REMEMBER: FREE Shipping on all Purchases of AGAVE NECTAR when you spend over $45!!!