Agave-Glazed Game Hen
___ cup agave
_ tablespoons soy sauce
_ tablespoons lemon juice
___ teaspoon dry mustard
___ teaspoon ground ginger
_ 1/2 to 1 3/4 pounds game hen or Cornish hens, thawed (1 bird)
___ teaspoon salt
___ teaspoon pepper
___ onion, peeled and quartered

Agave-Glazed Game Hen is from the Cook'n with Agave collection.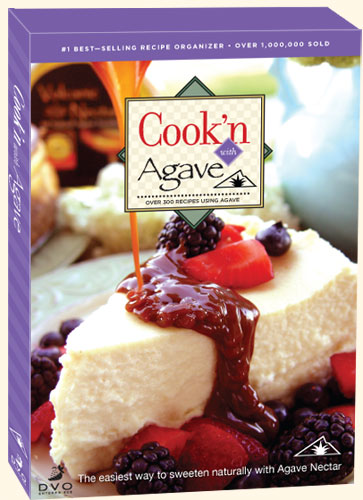 Click here to view over 300 more agave recipes right now!

Only $14.95 for the CD!


Combine agave, soy sauce, lemon juice, dry mustard and ginger in 1-cup microwave-safe measure or bowl; mix well. Microwave at high (100%) for 1 to 1-1/2 minutes or until heated; stir to dissolve agave. Rinse game hen and pat dry. Sprinkle cavity with salt and pepper. Dip onion in agave mixture and place 2 quarters in game hen. Tie legs together with heavy string. Place game hen, breast side down, in microwave-safe roasting dish. Brush generously with agave mixture. Microwave at high for 16 to 20 minutes or until juices run clean and meat near bone is no longer pink; rotate rack one-quarter turn every 5 minutes. Turn hen breast side up halfway through cooking time and glaze with remaining sauce. Remove onion from cavity and cut game hen in half. If desired, heat drippings and onion 1-1/2 to 2 minutes in microwave-safe measure; strain and serve with game hen.

Volcanic Nectar - Agave Nectar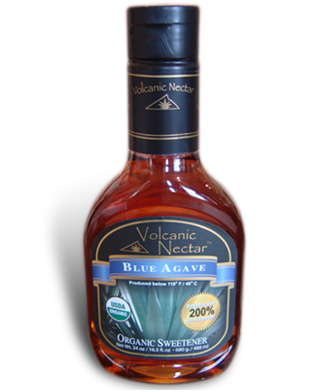 Turn your recipes into sensations with a 24 oz bottle of Agave Nectar! Perfect for pies, pastries, ice creams, cookies, pancakes, drinks, smoothies, and baked goods.
The ONLY Agave to have all of these!


REMEMBER: FREE Shipping on all Purchases of AGAVE NECTAR when you spend over $45!!!