Almond Chicken with Agave Lime Sauce
_ boneless skinless chicken breast halves
_ tablespoons flour
_ egg
_ teaspoons soy sauce
___ teaspoon black pepper
___ cup finely ground almonds
___ cup cornflakes crumbs
_ tablespoon vegetable oil
___ cup apple juice
_ lime, juiced
_ teaspoons cornstarch
___ cup agave

Almond Chicken with Agave Lime Sauce is from the Cook'n with Agave collection.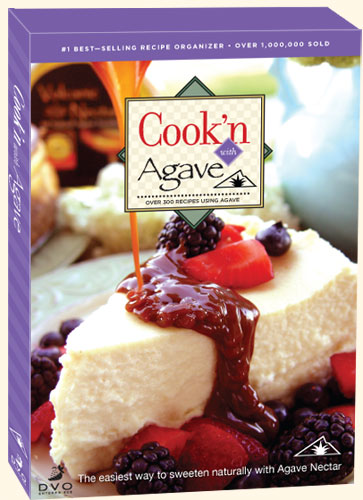 Click here to view over 300 more agave recipes right now!

Only $14.95 for the CD!


Place chicken breasts between two sheets of plastic wrap or waxed paper. Flatten chicken to 1/2 inch thickness. Dip chicken in flour and shake off excess. Set aside. Combine the egg, soy sauce and pepper in a shallow dish; set aside. In another shallow dish combine ground almonds and cornflake crumbs. Dip chicken in egg mixture to coat and in almond mixture, pressing so the coating adheres to both sides. Brown chicken on both sides in oil in a non-stick skillet over medium-high heat, until chicken is no longer pink and juices run clear when cut with a knife. Remove chicken; set aside. Combine apple juice, lime juice and cornstarch. Add mixture to skillet. Add agave. Cook and stir until thickened and bubbly. Serve chicken with sauce.

Volcanic Nectar - Agave Nectar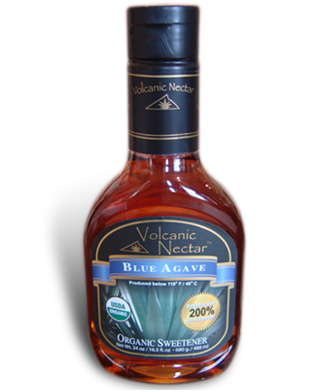 Turn your recipes into sensations with a 24 oz bottle of Agave Nectar! Perfect for pies, pastries, ice creams, cookies, pancakes, drinks, smoothies, and baked goods.
The ONLY Agave to have all of these!


REMEMBER: FREE Shipping on all Purchases of AGAVE NECTAR when you spend over $45!!!