Golden Glow Chicken
_ whole oranges
_ tablespoons butter
_ tablespoons oil
_ chunk breast of chicken, split and skinned
_ tablespoons onions, minced or chopped
_ cloves garlic, minced
___ teaspoon chili powder
___ teaspoon cumin
_ tablespoon agave
_ cups hot white rice
_ tablespoon cornstarch
_ cup plain yogurt
Salt and pepper, to taste
Parsley or cilantro, for garnish

Golden Glow Chicken is from the Cook'n with Agave collection.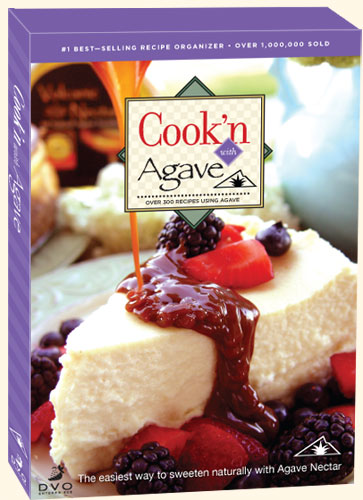 Click here to view over 300 more agave recipes right now!

Only $14.95 for the CD!


Cut and peel white membrane from one orange cut into slices, then into half-cartwheels. Set aside for garnish. Grate peel from part of 1 orange to make 1 teaspoon. Set aside. Ream juice from orange with grated peel and remaining orange to make approximately 3/4 cup juice. In large skillet, heat butter and oil over medium heat. Add chicken and brown on all sides. Add onion, garlic, chili and cumin. Pour over orange juice, peel and agave. Cover and simmer until chicken is tender (about 15 minutes), turning pieces once. Remove chicken to serving plate or place on bed of cooked rice. Mix cornstarch into yogurt. Stir into pan juices and cook just until thickened. Season to taste with salt and pepper. Pour sauce over chicken and garnish with orange slices and parsley.

Volcanic Nectar - Agave Nectar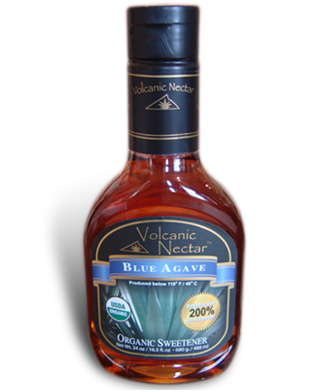 Turn your recipes into sensations with a 24 oz bottle of Agave Nectar! Perfect for pies, pastries, ice creams, cookies, pancakes, drinks, smoothies, and baked goods.
The ONLY Agave to have all of these!


REMEMBER: FREE Shipping on all Purchases of AGAVE NECTAR when you spend over $45!!!