Chicken in Agave Tomatoes
_ boneless skinless chicken breast halves
Salt and pepper, to taste
_ tablespoons olive oil
_ onion chopped
_ clove garlic, minced
_ (28-ounce) can Italian plum tomatoes, drained and chopped
___ cup dry white wine
_ tablespoons agave
___ teaspoon dried thyme, crushed
___ teaspoon dried tarragon, crushed
_ cup pitted black olives halved
_ tablespoons chopped parsley, to garnish

Chicken in Agave Tomatoes is from the Cook'n with Agave collection.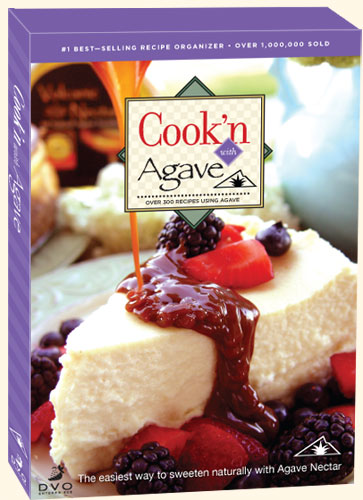 Click here to view over 300 more agave recipes right now!

Only $14.95 for the CD!


Flatten chicken breasts slightly by pounding them between 2 pieces of waxed paper. Sprinkle both sides with salt and pepper. Heat oil in large skillet over medium heat. Working in batches, cook chicken breasts about 3 minutes per side, until browned. Remove and keep warm. In same skillet, cook onion and garlic until soft, about 3 minutes. Stir in tomatoes, wine, agave, thyme and tarragon. Simmer sauce about 15 minutes or until thick. Return chicken to sauce; add olives. Cover and cook another 3 minutes. Season with salt and pepper, if desired. To serve, divide chicken and sauce evenly between serving plates. Sprinkle with parsley.

Volcanic Nectar - Agave Nectar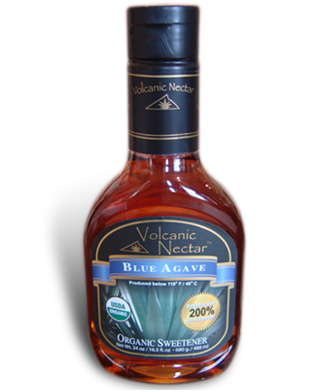 Turn your recipes into sensations with a 24 oz bottle of Agave Nectar! Perfect for pies, pastries, ice creams, cookies, pancakes, drinks, smoothies, and baked goods.
The ONLY Agave to have all of these!


REMEMBER: FREE Shipping on all Purchases of AGAVE NECTAR when you spend over $45!!!