Agave-Hot Buffalo-Chicken Pizza
___ cup + 2 tablespoons, prepared tomato based pizza sauce
___ cup agave
___ teaspoon hot pepper sauce, or to taste
_ cup diced or shredded cooked boneless skinless chicken breast halves
_ (10-ounce) tube refrigerated pizza bread dough
_ tablespoon olive oil
___ cup blue cheese, finely crumbled (3-ounces)
___ cup finely diced celery

Agave-Hot Buffalo-Chicken Pizza is from the Cook'n with Agave collection.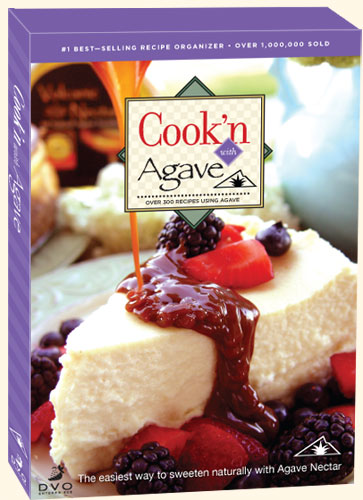 Click here to view over 300 more agave recipes right now!

Only $14.95 for the CD!


Heat pizza sauce and agave; remove from heat. Stir in hot pepper sauce. Mix 2 tablespoons sauce with chicken; reserve. Shape pizza dough according to package directions for thin-crusted pizza. Brush pizza shell with 1 tablespoon olive oil. Spread remaining 3/4 cup sauce over dough. Scatter reserved chicken over sauce. Bake at 500°F until lightly browned, about 10 minutes. Remove from oven. Sprinkle pizza with cheese, then celery. Cut pizza into 6 wedges.

Volcanic Nectar - Agave Nectar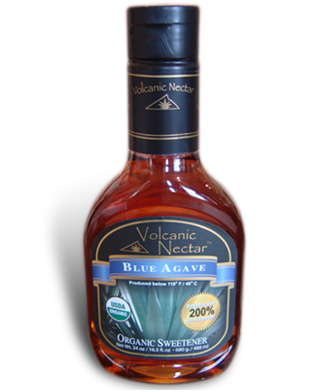 Turn your recipes into sensations with a 24 oz bottle of Agave Nectar! Perfect for pies, pastries, ice creams, cookies, pancakes, drinks, smoothies, and baked goods.
The ONLY Agave to have all of these!


REMEMBER: FREE Shipping on all Purchases of AGAVE NECTAR when you spend over $45!!!