Asian Grilled Pork Tenderloin
___ cup soy sauce
___ cup agave
___ cup lime juice
_ tablespoons olive oil
_ cloves garlic, chopped
_ tablespoon curry powder
_ tablespoon grated ginger
___ teaspoon black pepper
_ pork tenderloin about 3/4 lb. each
Chopped fresh cilantro, for garnish

Asian Grilled Pork Tenderloin is from the Cook'n with Agave collection.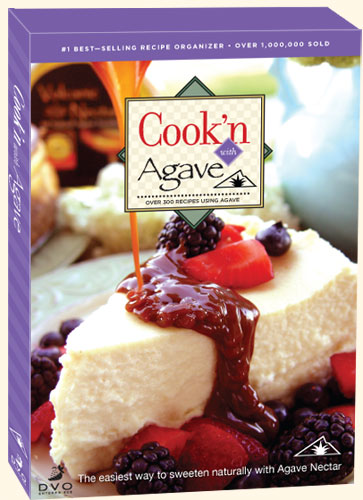 Click here to view over 300 more agave recipes right now!

Only $14.95 for the CD!


In a small bowl, combine soy sauce, agave, lime juice, oil, garlic, curry powder, ginger and black pepper; mix until well blended. Place pork tenderloins in a plastic bag; pour marinade over pork in bag. Close bag tightly; marinate in refrigerator for 1 hour or up to overnight.

Remove pork from marinade; reserve marinade. Grill over medium coals 20 to 25 minutes for medium doneness, turning after first 10 minutes. Meanwhile, place reserved marinade in a small saucepan. Bring to a boil; reduce heat and simmer 5 minutes. Serve with sliced pork; garnish with cilantro.

Volcanic Nectar - Agave Nectar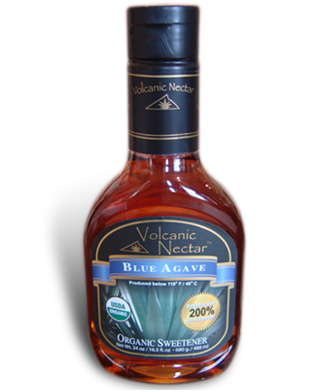 Turn your recipes into sensations with a 24 oz bottle of Agave Nectar! Perfect for pies, pastries, ice creams, cookies, pancakes, drinks, smoothies, and baked goods.
The ONLY Agave to have all of these!


REMEMBER: FREE Shipping on all Purchases of AGAVE NECTAR when you spend over $45!!!