Agave Chili
_ (15-ounce) package tofu
_ tablespoon vegetable oil
_ cup chopped onions
___ cup chopped green bell peppers
_ cloves garlic
_ tablespoons chili powder
_ teaspoon ground cumin
_ teaspoon salt
___ teaspoon dried oregano
___ teaspoon crushed red pepper flakes
_ (28-ounce) can diced tomatoes undrained
_ (15 1/2-ounce) can red kidney beans, undrained
_ (8-ounce) can tomato sauce
___ cup agave
_ tablespoons red wine vinegar

Agave Chili is from the Cook'n with Agave collection.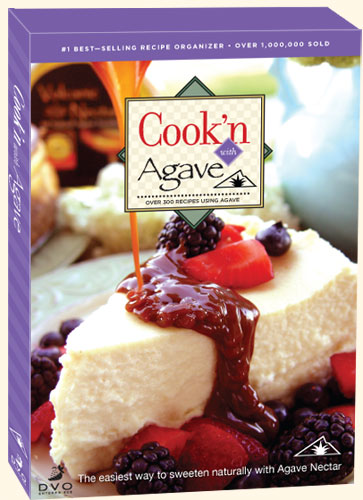 Click here to view over 300 more agave recipes right now!

Only $14.95 for the CD!


Using a cheese grater, shred tofu and freeze in zippered bag or airtight container. Thaw tofu; place in a strainer and press out excess liquid. In large saucepan or Dutch oven, heat oil over medium-high heat until hot; cook and stir onion, green pepper and garlic for 3 to 5 minutes or until vegetables are tender and begin to brown. Stir in chili powder, cumin, salt, oregano and red pepper. Stir in tofu: cook and stir 1 minute. Stir in diced tomatoes, kidney beans, tomato sauce, agave and vinegar. Bring to a boil; reduce heat and simmer, uncovered, 15 to 20 minutes, stirring occasionally.

Volcanic Nectar - Agave Nectar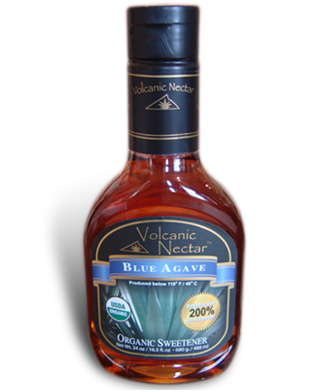 Turn your recipes into sensations with a 24 oz bottle of Agave Nectar! Perfect for pies, pastries, ice creams, cookies, pancakes, drinks, smoothies, and baked goods.
The ONLY Agave to have all of these!


REMEMBER: FREE Shipping on all Purchases of AGAVE NECTAR when you spend over $45!!!