Agave Glazed Rack of Lamb
___ cup olive oil
_ tablespoons shallots, finely minced
_ cloves garlic, finely minced
___ cup lemon juice
___ cup agave
_ tablespoon chopped fresh thyme leaves
Salt pepper, to taste
_ racks of lamb, well trimmed (2 pounds each)

Agave Glazed Rack of Lamb is from the Cook'n with Agave collection.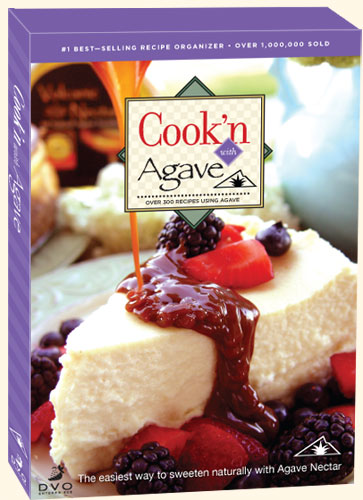 Click here to view over 300 more agave recipes right now!

Only $14.95 for the CD!


Heat oil in medium saucepan. Stir in shallots; cook until shallots are soft but not browned, about 5 minutes. Stir in garlic; cook until just fragrant. Remove from heat; stir in remaining ingredients except lamb. Let cool. Place lamb racks in large shallow dish. Pour 1/2 cup agave sauce over racks, turning to coat evenly; cover and refrigerate 1 hour. Set remaining sauce aside. To cook lamb, place racks in foil-line baking pan fat side up. Bake at 425°F for 20 to 25 minutes, until meat registers 130° to 135°F for medium rare, or is pink when cut with a sharp knife. Transfer rack to cutting board and cover with foil. Let sit 10 minutes before cutting. To serve, cut chops apart and place on serving plates. Drizzle each serving with 1 to 2 tablespoons reserved agave sauce.
Volcanic Nectar - Agave Nectar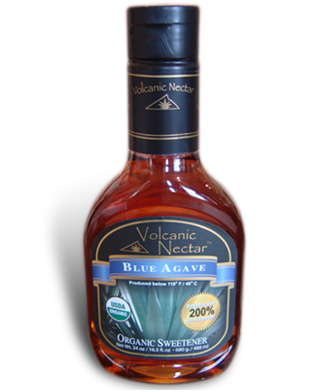 Turn your recipes into sensations with a 24 oz bottle of Agave Nectar! Perfect for pies, pastries, ice creams, cookies, pancakes, drinks, smoothies, and baked goods.
The ONLY Agave to have all of these!


REMEMBER: FREE Shipping on all Purchases of AGAVE NECTAR when you spend over $45!!!