Hoodoo Voodoo Chicken Strips
_ cup agave
_ stick butter, melted
_ tablespoon Worcestershire sauce
___ cup Southern Comfort bourbon whiskey
_ lime, juiced
___ cup balsamic vinegar
_ tablespoon prepared horseradish
_ boneless skinless chicken breast halves, sliced into long strips
Dipping Sauce

DIPPING SAUCE:
_ cup Chinese sweet chili sauce
___ cup Southern Comfort bourbon whiskey
_ sprigs cilantro, chopped
_ lime, juiced
_ tablespoon hot pepper sauce
___ cup agave
_ tablespoons sesame oil
_ tablespoon cayenne pepper

Hoodoo Voodoo Chicken Strips is from the Cook'n with Agave collection.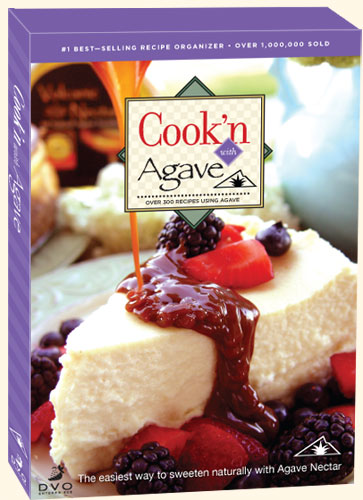 Click here to view over 300 more agave recipes right now!

Only $14.95 for the CD!


Mix all of the ingredients for the marinade together in a bowl and set aside. Place breast strips in the marinade and let stand for 1 hour. Grill chicken strips until done or lightly browned on each side. Remove from heat and serve with dipping sauce.

DIPPING SAUCE:
Stir chili sauce, Southern Comfort, cilantro, lime juice, hot sauce, agave, sesame oil and cayenne pepper together in a small bowl. Mix well before serving.
Volcanic Nectar - Agave Nectar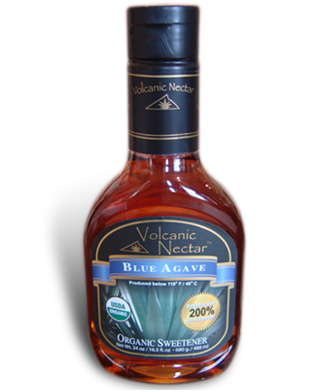 Turn your recipes into sensations with a 24 oz bottle of Agave Nectar! Perfect for pies, pastries, ice creams, cookies, pancakes, drinks, smoothies, and baked goods.
The ONLY Agave to have all of these!


REMEMBER: FREE Shipping on all Purchases of AGAVE NECTAR when you spend over $45!!!