Margarita Ribs
_ to 3 1/2 pounds pork baby back ribs rack
_ cups tequila
_ cup triple sec
_ cup margarita mix
___ cup sweetened lime juice
_ limes, juiced
___ cup orange juice
_ tablespoon coarse salt
_ teaspoons brown sugar
_ teaspoons paprika
_ teaspoon ground cumin
_ teaspoon salt
_ teaspoon pepper
_ teaspoon chili powder
_ teaspoon onion powder
_ teaspoon garlic salt
___ teaspoon cayenne pepper
___ cup agave
Zest of 1 lime
Zest of 1/2 orange

Margarita Ribs is from the Cook'n with Agave collection.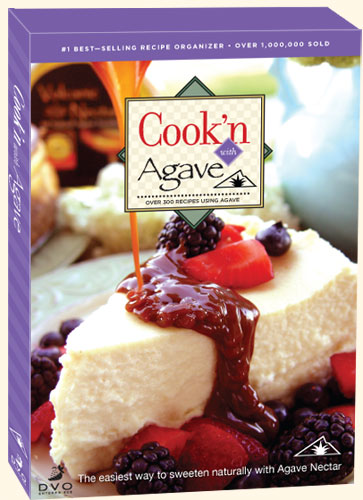 Click here to view over 300 more agave recipes right now!

Only $14.95 for the CD!


Place tequila, triple sec, margarita mix, sweetened and unsweetened lime juice, orange juice and salt in a large shallow casserole dish. Add ribs; cover and refrigerate overnight making sure ribs are submerged. Stir together all seasonings in a small bowl. Remove ribs from marinade and rub 3/4 of the seasoning mixture over the surface. Place on a temperature-controlled grill or on a baking sheet and cook at 225°F until meat is tender and starts to fall off the bone, about 2 to 3 hours. While ribs are cooking, place marinade in a saucepan. Cook until reduced to about 1-3/4 cups. Let cool, then add agave, zests and remaining seasoning mix. Add more agave, if mixture needs to be thicker or sweeter. Use half the marinade as a mop sauce while the ribs are cooking, and pour the remaining sauce over the ribs just before serving.

Volcanic Nectar - Agave Nectar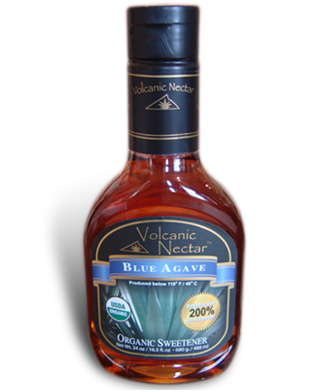 Turn your recipes into sensations with a 24 oz bottle of Agave Nectar! Perfect for pies, pastries, ice creams, cookies, pancakes, drinks, smoothies, and baked goods.
The ONLY Agave to have all of these!


REMEMBER: FREE Shipping on all Purchases of AGAVE NECTAR when you spend over $45!!!