Bangkok Wrap
Serving: 2 wraps

_ cup grated carrots
_ cup grated cucumbers
_ cups shredded cabbage
_ cups cooked rice
_ cups cooked, shredded pork roast *
Salt and pepper, to taste
___ cup agave
___ cup rice cooking wine
_ tablespoons chunky peanut butter
_ tablespoons chopped cilantro
_ teaspoons grated ginger
_ cloves garlic, minced
_ large lettuce leaves, blanched

Bangkok Wrap is from the Cook'n with Agave collection.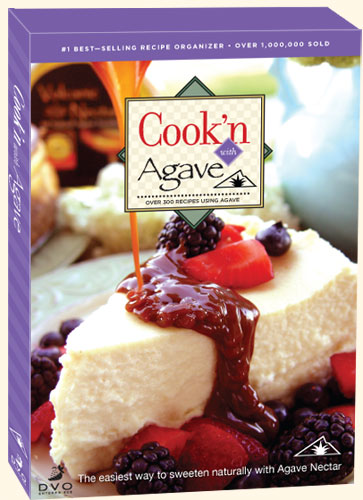 Click here to view over 300 more agave recipes right now!

Only $14.95 for the CD!


In medium bowl, combine carrot, cucumber, cabbage, rice and pork. Season with salt and pepper. In small bowl, whisk together agave, vinegar, peanut butter, cilantro, ginger and garlic. Heat dressing in small saucepan, stirring until thickened, about 3 to 4 minutes. To assemble wraps, lay lettuce leaves on work surface. Spoon 1/2 cup pork mixture in center of leaf. Drizzle each wrap with 2 tablespoons dressing. Fold in sides to wrap.

*Preparing Pork for Your Favorite Wrap: Season a 1-1/2 lb. boneless pork roast with salt and pepper; brown on all sides in a hot nonstick skillet with a little olive oil. Add 1/2 cup chicken broth or water to pan, lower heat, cover tightly and simmer for 1-1/2 hours, until roast is very tender. Check pan occasionally for liquid level; if broth has evaporated, add a little more to pan to maintain a moist cooking environment. Remove roast from pan, let cool slightly and shred or chop pork coarsely. A 1-1/2 lb. roast will yield 4 cups of pork. Use immediately or cover and refrigerate up to 4 days, until ready to use. Serve cold or reheated.


Volcanic Nectar - Agave Nectar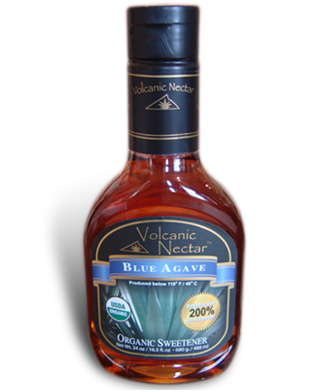 Turn your recipes into sensations with a 24 oz bottle of Agave Nectar! Perfect for pies, pastries, ice creams, cookies, pancakes, drinks, smoothies, and baked goods.
The ONLY Agave to have all of these!


REMEMBER: FREE Shipping on all Purchases of AGAVE NECTAR when you spend over $45!!!