Agave-Glazed Roast Lamb
_ tablespoons chopped onions
_ tablespoons chopped parsley
_ tablespoons chopped fresh thyme
_ teaspoons chopped fresh rosemary
_ teaspoons chopped fresh sage
_ teaspoon grated lemon peel
_ clove garlic, minced
___ cup agave
_ tablespoons lemon juice
Salt and pepper, to taste
_ to 4 pounds lean boneless leg of lamb

Agave-Glazed Roast Lamb is from the Cook'n with Agave collection.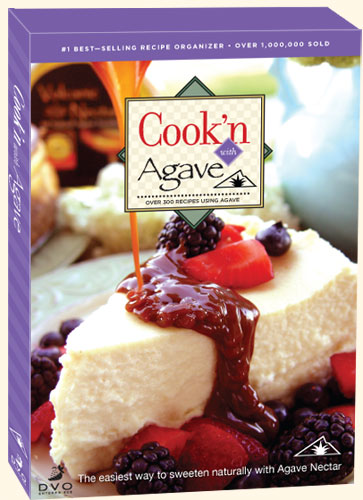 Click here to view over 300 more agave recipes right now!

Only $14.95 for the CD!


Combine onion, parsley, herbs, lemon peel and garlic; mix well. Combine agave and lemon juice; mix well. Place boneless lamb on flat surface, meat side up, and season with salt and pepper. Brush with agave mixture and sprinkle with herb mixture. Roll and tie. Rub roast with agave mixture. Bake on roasting rack in oiled roasting pan at 350°F, allowing 20-25 minutes per pound for medium-rare or to 145°F internal temperature; brush with agave mixture every 20 minutes. When all of agave mixture is used, brush with pan drippings. Let roast stand 5 to 10 minutes before carving. Add 1/2 cup water and deglaze pan, thicken if desired, and serve with lamb.

Volcanic Nectar - Agave Nectar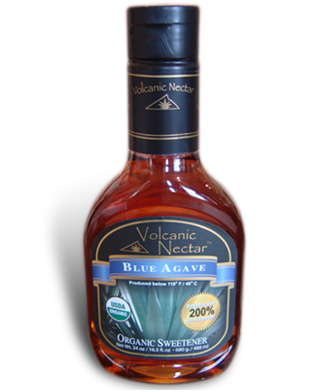 Turn your recipes into sensations with a 24 oz bottle of Agave Nectar! Perfect for pies, pastries, ice creams, cookies, pancakes, drinks, smoothies, and baked goods.
The ONLY Agave to have all of these!


REMEMBER: FREE Shipping on all Purchases of AGAVE NECTAR when you spend over $45!!!