Agave Pulled Pork Sandwiches
___ cup peanut oil
___ teaspoon red pepper flakes
___ cup dried oregano
_ tablespoon paprika
_ cloves garlic, finely chopped
_ (12-ounce) bottle beer
_ cup soy sauce
_ pounds Boston boneless pork butt roast
_ large yellow onions, sliced
_ cup agave
_ lemon, juiced
_ large red onion, diced
__ hamburger buns or Kaiser Buns
Salt and pepper, to taste

Agave Pulled Pork Sandwiches is from the Cook'n with Agave collection.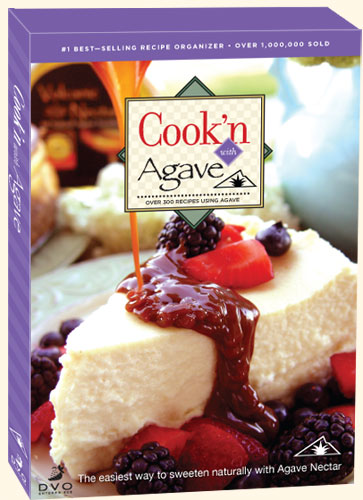 Click here to view over 300 more agave recipes right now!

Only $14.95 for the CD!


The day before, whisk together peanut oil, red pepper flakes, oregano and paprika in a glass bowl. Microwave on high for 1 minute. Whisk in garlic, beer and soy sauce. Trim excess fat from pork. Layer half of the yellow onion slices on the bottom of a slow cooker pot. Add the pork roast and top with the rest of the yellow onion slices. Pour beer mixture over the pork and onions. Put lid on and cook on low overnight.

In the morning, transfer pork to a grill-safe pot. Transfer the onion, garlic and 2 cups of the cooking liquid remaining in the slow cooker to a blender. Add the agave and juice of 1 lemon. Blend until a smooth sauce forms. Use 2 big forks to shred the pork. Pour sauce over the roast, add the diced red onion and toss to coat thoroughly. Pack the pot containing the pork and take to the big event.

At the event, put the pot containing the pork on the grill or a burner and cook until the diced red onion begins to soften. Spoon into buns and season to taste with salt and pepper.

Volcanic Nectar - Agave Nectar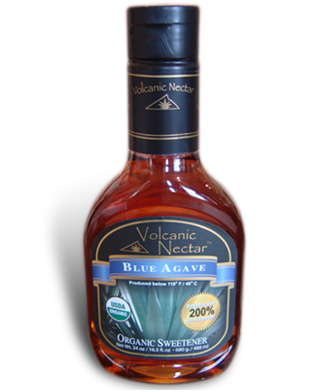 Turn your recipes into sensations with a 24 oz bottle of Agave Nectar! Perfect for pies, pastries, ice creams, cookies, pancakes, drinks, smoothies, and baked goods.
The ONLY Agave to have all of these!


REMEMBER: FREE Shipping on all Purchases of AGAVE NECTAR when you spend over $45!!!